Used Forklift Buying Guide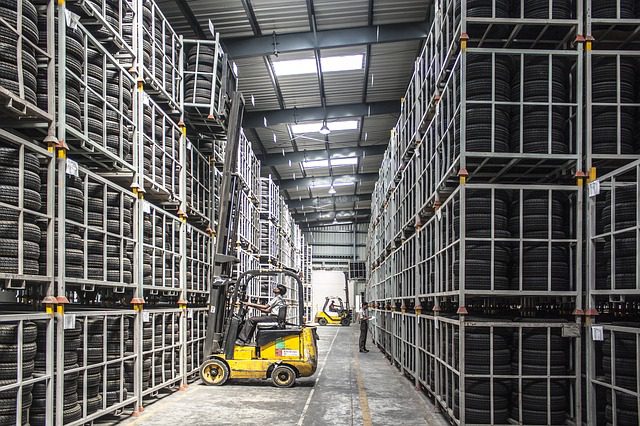 Buying Guide – Part 1
Buying a used forklift may, at first, seem like a simple matter of picking a model, inspecting and handing over some cash. There is certainly more to it than that however and the wealth of options and things to look out for may start to look a little overwhelming.
On the market you will be able to find hundreds of used forklifts, many of which have certainly seen better days. How then can you tell which is the hidden gem? Buying certainly comes with some pit-falls as well as the cost-benefit, so it is vital to have the right state of mind and manage your expectations during your purchase phase. Some reasons NOT to buy used may include;
You are overly concerned about aesthetics
You need the latest & greatest features and attachments
You require an extended warranty to cover breakdowns
However don't let that put you off. If you can live with the downsides, there is great upside potential in choosing used over new. Some benefits of purchasing used include:
Big budget savings
No regular lease or rental payments
Eliminates depreciation on assets
Larger selection of models and features to chose from
Buying Guide – Part 2
Before selecting a used forklift, it is vital to conduct some self-directed research. This will help you answer questions such as; what are the basic terminology phrases, what is a realistic budget to spend, what condition is acceptable for my needs?
Some other less obvious questions you will need to answer include;
Will it be used indoors or outdoors?

If you are operating in an indoor only environment, an electric model may better suit your needs due to size & fumes – especially in food environments.

Size of the aisles you will be working around

Narrow aisles will require a smaller more nimble forklift, but this may also dictate how much load you can maneuver.

Lifting height requirements

Tall racking may require a forklift with more mast stages to lift higher. This will also dictate how much load you can lift.

How valuable are time-saving extensions such as side-shift?

Side shift & collapsible forks will save you labour time if they are likely to need constant readjustment; but as ever they come with an added premium.
Buying Guide – Part 3
Forklfit Types
There are several types of forklift that match different requirements. These include:
Pallet Trucks & Stackers: Typically used for moving pallets & crates of small load capacity at ground level height.
Electric Counter Balance Forklift: Used to lift medium-large loads with a battery engine, making it less pollutant with a lower operating cost.
Internal Combustion Engine Trucks: The most commonly used forklift for outdoors. This forklift is usually cheaper to purchase, lifts heavier, and works in many types of weather running on liquid propane, diesel and compressed natural gases.
Big Trucks: can lift extremely large loads.
Forklift Tires
Tires are hugely important when choosing a forklift, they will greatly help with maneuverability. Improper maintenance will also lead to heavy costs down the line. The tire you eventually chose will depend on the type of environment you will be operating under. Typically there are 3 choices:
Pneumatic: Used on rough terrain.
Solid: Used on areas where punctures may be an issue.
Cushion: Used on smaller forklifts in warehouse applications
Buying Guide – End
This guide serves as to provide an introduction to some of the terminology and choices you will need to consider when making a decision on buying new or used. We highly recommend continuing your research online and making decisions before starting your purchase journey – this will set you up for an easier process and help avoid costly mistakes if you chose incorrectly.
If you eventually decide that buying used is for you, Coast Machinery Group houses a large number of Forklfits of varing types and conditions; from like-new propane, 'rough & ready' electrics to 'as-is' units for parts & spares.