What Type of CNC Machine Do You Need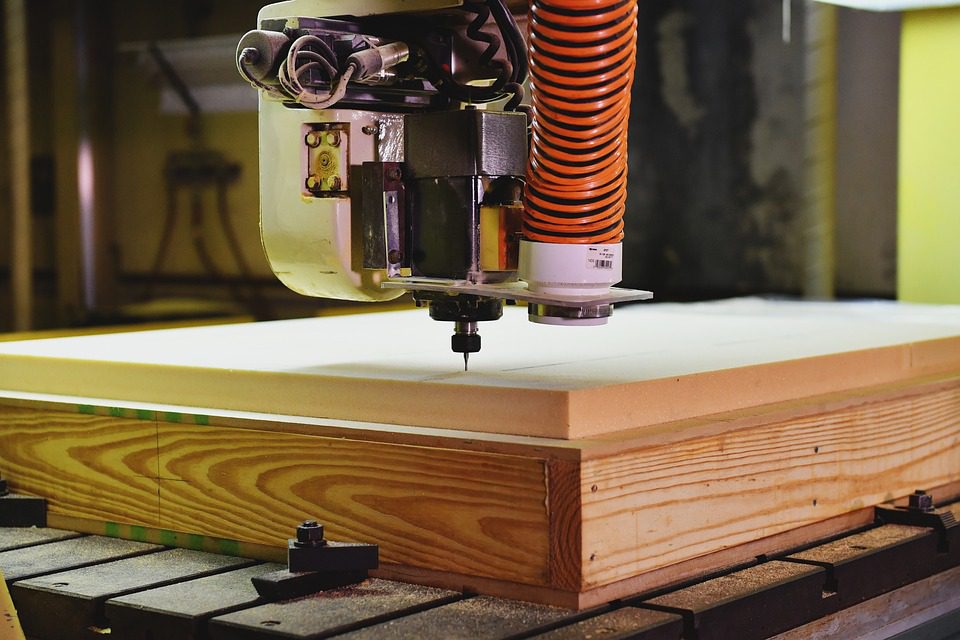 Every shop wants to have a CNC and we believe almost every shop should have one, these machines make money and perform well. They offer speed, quality, and cost savings. This is truly a profit centre for most shops, so if you can get one it would be a smart move for most.
Having been involved with CNCs since 1985 and having sold thousands of these machines ranging from $8,000 – $1,500,000 and everything in between, it is safe for me to say that a CNC does have a positive impact on most shops.
Nesting vs Pod and Rail
At first, almost all machines were equipped with vacuum pods, which every shop seemed to have, but in 2000 a big shift came along where flat table nesting became the new norm. Both are good, both will give you many machining options, but nesting and pods are different and worth further discussion. Study your business, cabinets shops need a nesting CNC, while door and window shops need pod and rail, your business may need both.
Auto Tool Changers and Boring Block
Every CNC purchase should have two things. Budget permitting, be sure to get an auto tool changer and a boring block. These don't need to be huge options, meaning if a 20 piece tool changer and 22 drill spindles prices the machine at an extra $50,000, and having a 2 piece tool changer and 5-8 vertical spindle option for drilling can give you the same results you're looking for, get the cheaper option.
85% Production Rule
I think the machine you choose should be for 85% of your production. You may find yourself spending 30% more money or taking up more floor space just to do a small volume that only come up twice a year. A good example of this is 5 foot deep tables or 4 and 5 axes machines. Most wood suppliers don't even offer 5 foot wide sheets and most machining is done with 3 axes heads. Think this through as this may save you some money.
Cheaper is Not Always Better
The latest machines most clients seem to want are 4×8 flat table nesting, which I've seen starting as low as $20,000 for something new. As long as you plan to use one tool size most of the time and only need small production, then this is a good start. Keep in mind these machines will only do some things well and may not have a vacuum table, tool changer or drilling block.
Regardless of what your application is, ask yourself questions based on these three points before spending more, or less, money.
Needed
Be sure to have a good dust collector, power supply, and air dryer on your compressor when investing in a CNC. You will want it to last for many years and produce daily without down time.
Check out our pre-owned CNC Machines and call us to find out how we can provide a cost effective solution for you.
Since opening our doors more than 20 years ago, Coast Machinery Group Inc has become a Canadian leader in used asset purchases and sales, providing machinery & equipment to all manufacturing sector across North America and overseas.